As per the medical experts and leading news outlets, the country cannot avoid the third wave. As the unlock phase progresses, the general public's reckless behavior may cause Covid cases to go high once more.
Hence, the vaccination drive is still far from getting finished, posing a challenge for the youth. When you combine the situation with the media's chaotic news, you realize that the threat remains real.
If you suspect or have become infected, visit the top physician in Pune. We have one of the best general physicians in Pune who has experience with Covid treatment. Most importantly, get vaccinated as soon as you can.
Every week, new Covid patients are inundating private healthcare facilities, hospitals, and diagnostic centres. This situation has turned into a bad dream for the elderly as they are experiencing an illogical dilemma.
The hospitals will only admit them if the virus has infected them. If not, that is not good!
What is the current state of affairs?
As you may know, the ordeal is only getting worse as parents do not understand the situation clearly. So, staying healthy at home has become even more essential for them too. Children's plight is the same the being that the third wave is most likely to infect the younger age groups. Furthermore, life-saving equipment and the hospital bed's scarcity are exacerbating the situation.
As a result, it is up to the general public to follow the GOI's guidelines and calmly handle the situation.
Now that you know about the current scenario, let's look at some essential tips and procedures (from specialists) for dealing with this challenging situation:
Stop the "panic" from spreading
Panic spreading is especially dangerous in the digital age. If the authorized personnel does not disseminate misinformation in the digital media, things will become fatal. As a result, it is our responsibility to take all essential precautions to combat the virus effectively.
Maintain and strictly adhere to the Covid-19 safety protocols
Hygiene
Put on a mask and wash your hands frequently.
Social distancing
Furthermore, the severity of infection in young adults and children is much lower than in middle-aged and older adults.
New mothers can also Get Vaccinated
If you are a pregnant or lactating mother, you should still get vaccinated against Covid vaccinations as soon as possible. You should not stop breastfeeding, regardless of the Covid status, because it is entirely safe. Breastfeeding does not transmit viruses.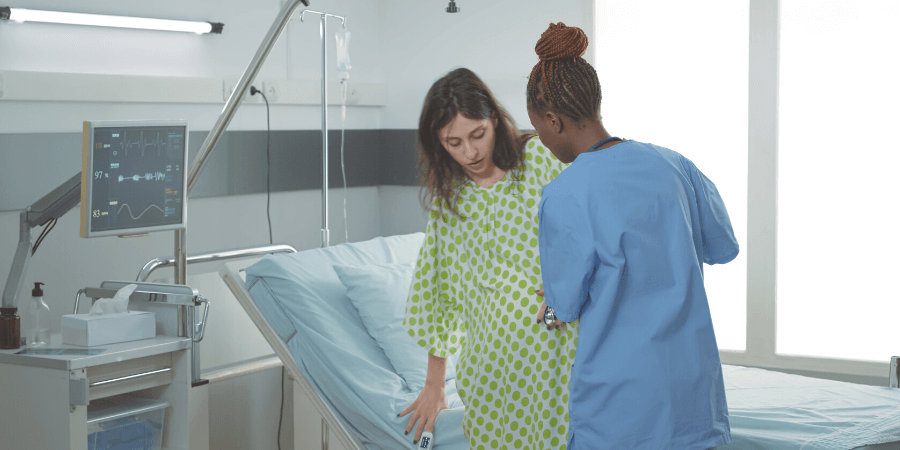 Still, you should follow safety precautions like keeping your hands clean and wearing masks while breastfeeding. Both the mothers and their families should follow Covid-safety protocols to prevent the spread of the disease.
Children's Safety Precautions
According to the National Immunization Program –
Once the vaccines are available, you should get your children vaccinated. You need to take the strictest precautions before and after vaccination. Children over the age of 5 should follow the Covid safety protocols. If coronavirus infects them, You should seek one of the best Covid treatments in Pune right away. Individuals under the age of five, on the other hand, are not required to wear masks.
Keep this in mind:
Some people may be asymptomatic initially, but they develop fever, respiratory distress, and cold-like symptoms. As a result, You must take isolation and extra caution at all times.
Dealing with children in the presence of Covid
Any child infected with Covid should drink plenty of fluids, such as –
Water made from coconuts
Gruel made from rice
Fruit juice with a well-balanced diet.
If you have loose stools, you should take Oral Rehydration Solution (ORS). If you have a mild fever, you should take paracetamol and keep an eye on your symptoms. When your child has a chronic illness like asthma or diabetes, the severity of the infection is even more critical.
Putting it all together
Despite the reports of a nationwide pandemic and fatalities, help is never far away. Parents should pay extra attention to their children who are dealing with Covid and give emotional support.
Spend time with your children, keep them occupied, give them their medicines on time. Please encourage them to remain indoors even after their symptoms have subsided.
Keep this in mind
You need to provide medical attention to children with psychological issues. During this time, you can promote their special skills and talents.